Good Clean Fun in the Morning!
Call the show at 844-255-2736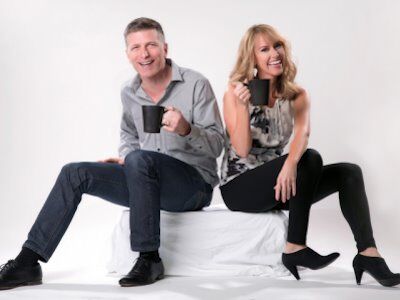 Sponsored By:
---
What a gift to hang out with Kevin and Taylor listeners, the best people in the world, every day! On the "Kevin & Taylor Show" we try to share "welcoming heart of God" while having "Good, Clean, Fun."
The Kevin and Taylor Show is a safe place to hang out, a judgement free-zone where we can do life together, laugh at ourselves and lighten the load of everyday life.
When we're not on the air, you'll spot us both hanging out with our families, Kevin riding his road bike, or Taylor riding or falling off her mountain bike.
The K & T Show was syndicated nationwide in December of 2017. We're now on over 100 radio stations nationwide! Even as far away as Honolulu.
We can't thank you enough for being part of this show. We love when you call, when you come to events, and catching up with us on social media after the show.