We The Kingdom Releases 'Live At Ocean Way Nashville' Album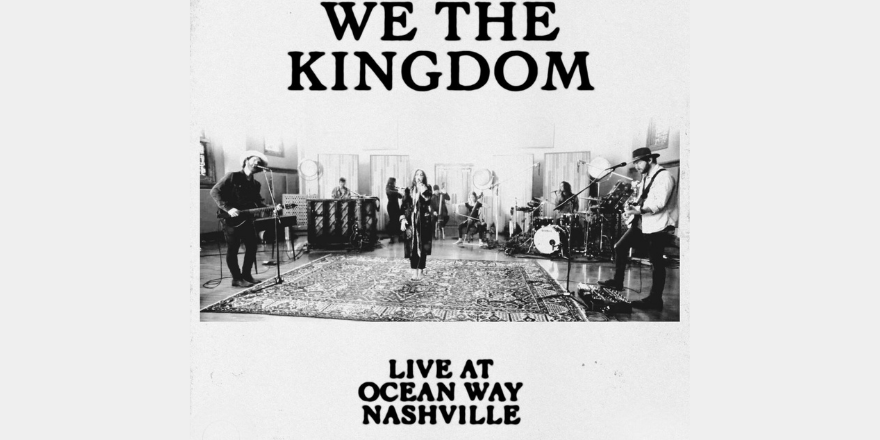 Two-time GRAMMY Award-nominated We The Kingdom is bringing their dynamic energetic performances to fans, with the release of their album, 'Live At Ocean Way Nashville', coming Friday, July 2nd via Capitol Christian Music Group.
Recorded at Ocean Way Studios in Nashville, the album's lead track "Child Of Love" is a live version of the breakout single and Top 10 Billboard Christian Song. The organ-led, soulful spirited groove takes a new life in this version of the song
Watch the Live At Ocean Way Nashville session track yourself...
"This song, as many of ours do, came from procrastinating in rehearsal," says band member Scott Cash. "We started to jam on a riff, Franni started singing the melody, and out came a song that reflects the different musical influences in the band… and grabs our passion for worship all at the same time. For us, it's worship; it's rock and roll and a little bit of "yacht rock", all wrapped up into a song that we love with all our hearts."
We The Kingdom is a multi-generational family of musicians composed of brothers Ed Cash and Scott Cash, Ed's children Franni Rae Cash Cain and Martin Cash, and close family friend Andrew Bergthold.
'Live At Ocean Way Nashville' Track List:
Take Me On A Ride
Child of Love
Holy Water
Peace
Don't Tread On Me
God So Loved
No Doubt About It