Tragic Story Behind New Jeremy Camp Movie 'I Still Believe'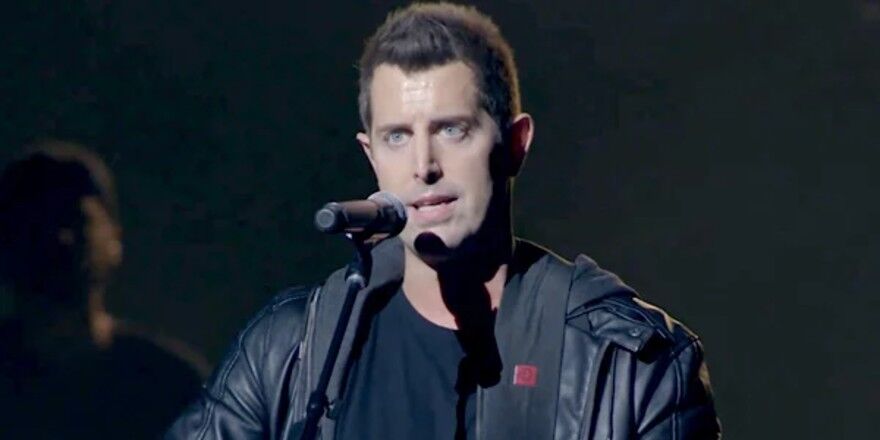 By Stacie Marshall, Godupdates.com
Popular Christian singer Jeremy Camp has topped the Billboard charts and sold more than five million albums worldwide. But his success doesn't mean his life has always been an easy or happy one. Jeremy endured a family tragedy, and his testimony of that loss has gone on to not only inspire a hit worship song and blockbuster major motion picture, but it has also led people to follow Christ! The new Jeremy Camp movie I Still Believe about his journey landed #3 its first week at the box office. Let's get some history behind this monumental story.
WATCH: Jeremy Camp Shares Story Behind 'I Still Believe' Movie
h/t: GodTube
What Happened to Jeremy Camp's First Wife
Jeremy was on stage when he met his first wife, Melissa Lynn Henning-Camp. "I was singing and I looked up, and there was Melissa with her hands raised up so high. You could tell she was really worshipping Jesus," shared Jeremy.
They married in 2000, but Jeremy lost his first wife to ovarian cancer after they had been married for less than four months. He was 23 and she was only 21 years old, but Melissa left a legacy that continues to inspire and bring others to Christ. She shared that if her death could save just one soul by bringing them to Christ, that she would know her purpose here on Earth had been fulfilled.
While grappling with her death, Jeremy wrote his hit song, 'I Still Believe.' "I remember not wanting to ask God, 'Why?' but I finally did. . . He said, 'Jeremy, I don't always want you to know why, because I want you to have a testimony of walking by faith.'"
A photo of Melissa Henning-Camp and Jeremy is below on the right from their wedding day.
Jeremy Camp Children & Second Wife
Jeremy found love again, and in 2003, he married his current wife, recording artist Adrienne Camp. Adrienne and Jeremy have three children together.
"The moments I spend with my family are so special because there are often times when the fear of losing someone hits me. You have to take every moment and believe, This is literally a gift from the Lord." Jeremy shared.
Jeremy Camp Wife, Adrienne Camp
Jeremy Camp Family with Second Wife, Adrienne Camp
Lyrics from Jeremy Camp I Still Believe
"Scattered words and empty thoughts
Seem to pour from my heart
I've never felt so torn before
Seems I don't know where to start
But it's now that I feel Your grace falls like rain
From every fingertip, washing away my pain"
Jeremy Camp Songs
Movie About Jeremy Camp's Life
The movie will follow Jeremy's upbringing and the impact of his first wife's death on his career and walk with God. The film features the same production team who made the 2018 hit Christian film, 'I Can Only Imagine' starring Dennis Quaid that shared the story behind MercyMe's song with the same name.
Jeremy Camp New Movie Trailer
h/t: GodTube
Jeremy Camp Movie Cast: 'I Still Believe' Stars – Shania Twain, Gary Sinese & General Hospital Cast Members
Actor KJ Apa, of the TV show Riverdale, will star as Jeremy Camp in the film. Forrest Gump actor Gary Sinise is also set to star, and country legend Shania Twain will star as Jeremy's mother!
General Hospital stars Nathan Parsons and Nicolas Bechtel will play Jeremy's friend and brother in the film.
"I still believe in Your faithfulness
I still believe in Your truth
I still believe in Your holy word
Even when I don't see, I still believe"
Jeremy Camp Movie Release Date
When Does Jeremy Camp Film 'I Still Believe' Hit Theaters? The 'I Still Believe' film is scheduled to be released in theaters on March 20, 2020. Listen to Jeremy share his testimony, explains the story behind the movie, and perform the hit song of the same name that inspired the film.