The 5 Best Matthew West Songs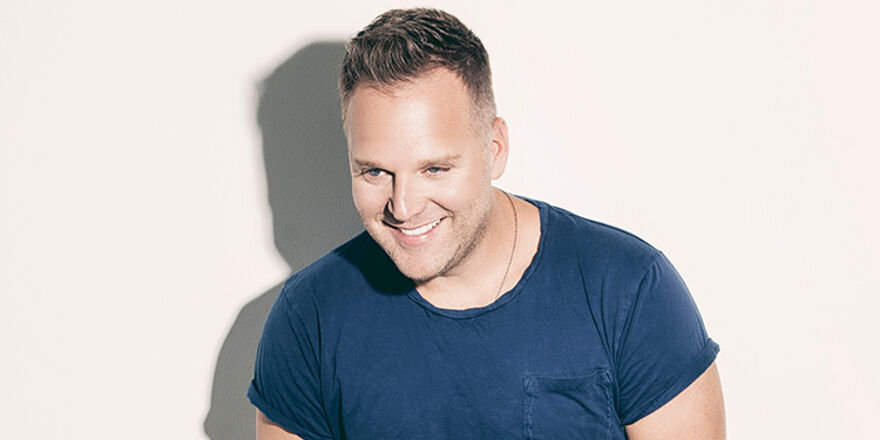 Out of all the musical masterpieces Matthew West has created and performed on in his amazing career, how do you possibly pick the Top 5? Well we did!

Here they are, based on success on the Contemporary Christian Music charts, number of video views, Record Industry recognition, and frankly, how much we liked them!

"Hello My Name Is" (2012) Probably Matthew's biggest hit, it achieved RIAA Gold status after it dominated the Christian charts at the #1 slot for over 17 weeks. The song undeniably points out that how God sees us, and our identity in Him is altogether different - and more transcendent - than how we see ourselves.

"Broken Things" (2017) We may all be broken and limited, but that's where God comes in, using broken people and broken things! Matthew recently told CCM Magazine, "I had a hard time getting through the writing and recording process on this song without choking up – it brings me to tears and into a place of worship. The fact that God still uses me blows me away. There are a lot of times that I feel broken and unqualified for God to use me, but day after day He invites me into the gates and says 'I'm going to use you in a powerful way' because our God is in the business of using broken people and broken things."

"Mended" (2015) Helping us remember that no matter how broken and damaged we see ourselves, God sees us through entirely different eyes. What Matthew said about his poignant song, "Mended"..."Man is born broken. He lives by mending. The grace of God is glue." -Eugene Gladstone
I love this quote... This very thought was the heart behind my song "Mended." Give it a listen today if you haven't heard it yet and be reminded that God while you and I may have been born broken, God won't let us stay there. Healing is real, we can go from wounded to mended if we take the hand of our Healer.

"Strong Enough" (2010) "Strong Enough" marks the first big hit from Matthew from the album, The Story of Your Life. For this album, the singer/songwriter reached out to fans and asked them to submit their personal stories of salvation, restoration, brokenness, healing, hope and more. Fans from all over the world answered the call and gave Matthew the inspiration he would need to read and cull stories; transforming them into songs. "Strong Enough" was inspired by a story written by a single mother of three children after her daughter survived a life threatening car accident and struggled with the long road to recovery.

"The Motions" (2008) It's ironic that one of Matthew's first big hits was based on the possibility of his career ending. Matthew had to undergo vocal surgery and was under strict doctors' orders not to talk or sing. Not knowing if he would ever be able to perform again would completely re-aligned the artist's priorities; and from that season of possible complete loss came "The Motions". Since then, "The Motions" has been RIAA certified platinum (1 million single sales).
Matthew West Albums

Year

Title

2003

Happy

2005

History

2008

Something to Say

2010

The Story of Your Life

2012

Into the Light

2015

Live Forever

2017

All In