Natalie Grant Named Official Spokesperson For Faithgirlz Books and Bible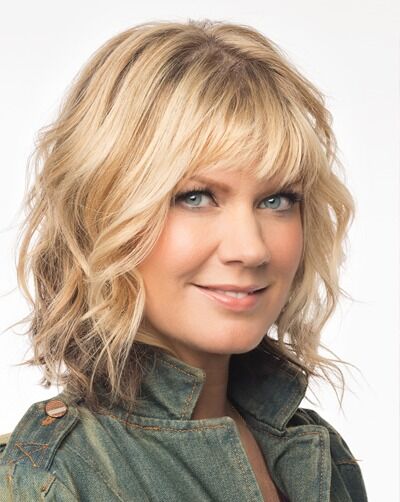 Zondervan Publishers announced that Natalie Grant will serve as the official spokesperson for the "Faithgirlz" brand of books and Bibles in it's ZonderKids division.
The multi-Grammy nominated five time Gospel Music Association Dove Awards Female Vocalist of the Year has had numerous #1 hits over the past decade. She will now lend her powerful voice to the Faithgirlz brand. The host of It Takes a Church, the number 1 rated show for females on the Game Show Network (GSN), and co-founder of the Dare to Be Tour, Grant will share Faithgirlz products with her vast audience.
She now uses Faithgirlz books as tools to develop their walk with God and encourages others to do the same. "As the mother of twin 8 year old girls, the tween years are upon me," says Natalie Grant. "I am so grateful for Faithgirlz and the products they provide that will keep my girls interested and entertained, as well as unlock their faith in a deeper way and give them a better understanding of Jesus."
The Faithgirlz brand offers faith-based resources to parents and girls, creating a foundation for a lifelong relationship with Christ. Known for Bibles, devotionals, non-fiction advice books, magazine-style do-it-yourself books, and fiction series, the Faithgirlz brand has been a popular fixture for Christian girls since 2006. The brand is expanding to meet the needs of today's girls by ensuring that the content is both appropriate for 9-12 year olds and speaks to their hearts by relating to them. Grant's role as spokesperson is a new feature for the popular brand. "We are delighted to work with Natalie Grant as part of this exciting new step in the growth of the Faithgirlz brand," says Annette Bourland, Senior Vice President and Publisher at Zonderkidz. "Natalie's commitment to and passion for God's Word makes her both a wonderful example for our young readers and an ideal person to speak on behalf of the Faithgirlz brand.