Matthew West Pens New Book, 'The God Who Stays'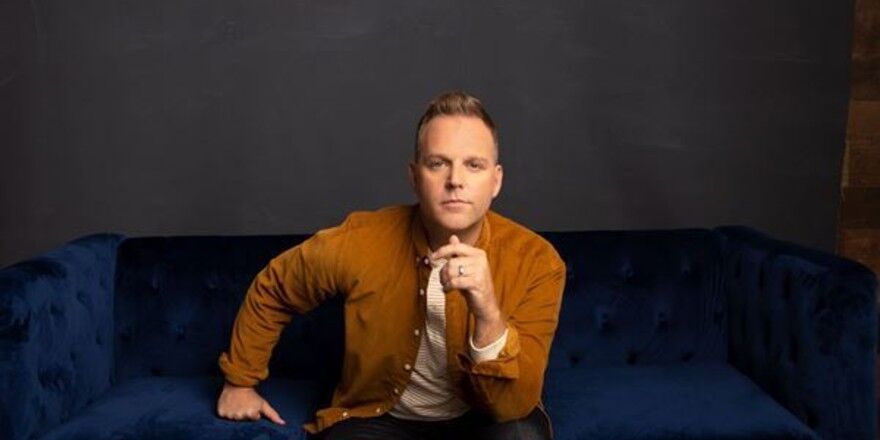 Singer/song-writer Matthew West returns from his word processor
to announce the release of his latest book!
Singer/song-writer Matthew West returns from his word processor to announce the release of his latest book. Based on the song written by West with the same title, "The God Who Stays" uses stories and Scripture to encourage you that wherever you are and whatever you're going through, God is right by your side — and nothing can separate you from His love and grace. According to West's social media, the book is slated for release September 6.
Here's Matthew to tell us how the book came about...

RELATED: Watch Matthew West's music video for "The God Who Stays"
"Many years ago my mom told me 'Matthew, someday the Lord is going to use you to write books, not just songs,'" West began on his Instagram page. "I thought my mom was crazy, turns out my mom was right. They always are. I'm so excited for you to read "The God Who Stays!" I truly feel that it is a message for our world right now. We have all been through so many hard times and this book is a chapter by chapter reminder that there is one who is always with us, always faithful, always good!
View this post on Instagram
ABOUT THE BOOK
Through the dramatic events of 2020 and the ensuing uncertainty and anxiety ever since, people's lives and illusions of security have been turned upside down. Whenever our plans, hopes, and dreams are put on hold — or worse, lost forever — we feel discouraged, lost, and isolated, and desperately praying, "God, where are You?"
Matthew West's newest book, 'The God Who Stays', is an engaging and thoughtful exploration, balanced with his trademark wit and humor, that helps us reconnect to the biblical truth of Immanuel — "God with us" — a personal Savior who never leaves our side and who always answers when we cry out for help.
Coauthored by bestselling writer, author, and editor Matt Litton.
This is Matthew West's sixth book. One of the singer's best-known works was titled "Hello My Name Is".