Jordan Feliz to Release First Full Album "The River" on April 22nd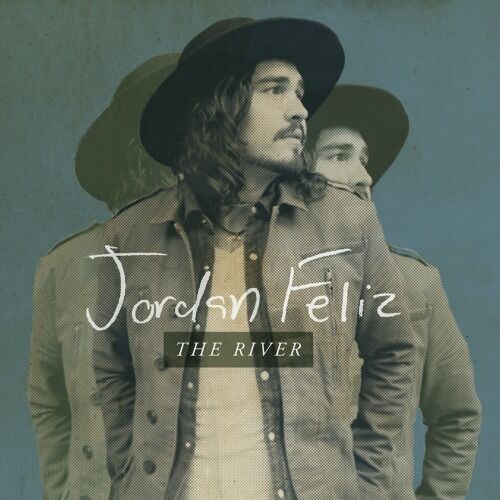 Nashville, TN ---- Chart topping newcomer, Jordan Feliz, is scheduled to release his first full album for Centricity Music, The River, on April 22nd. Once again teaming with Joshua Silverberg (Michael W. Smith, Newsboys) and Colby Wedgeworth (Lincoln Brewster) as producers, Feliz delivers seven new songs and the project also features four songs from Feliz's debut EP, Beloved. This includes "The River" that remained No. 1 on Billboard's National Christian Audience Chart for 10 weeks. At the same time, Feliz has garnered four million video views with his performance/lyric videos for the song.

Jordan adds this, "I am so beyond excited to be releasing my new record and can't wait for everyone to hear it. It is packed full of songs I completely believe in, and I feel like God has had His hands on this project. It's been an honor and so humbling to receive such strong support from everyone in the Christian music industry, and I am so grateful to be a part of this wonderful community. To God be the glory!"
"When we released Jordan's EP late last year the plan was to work that project for the next year and then release his debut full CD. But due to the phenomenal success and high interest for Jordan's EP, we decided to push the release of his first full album to meet this demand," explains Steve Ford, General Manager, Centricity Music. "Jordan has a tremendous reach since his music is very relatable across the board with demographics, ranging from young kids to mature adults. He is the ultimate entertainer, as besides making great music, he delivers a strong live performance whether it's acoustic or with a band. Of course the main driving force for Jordan and the label is to deliver the message of hope, forgiveness, and restoration that he so wants to tell."

The River showcases the incredible talent of Feliz with soul-influenced pop numbers and heart rendering ballads that are presented in a fresh and modern sound. You will know from the start that you are listening to an exciting, new artist with the album's intro, "Carry Your Troubles," with a 78 record player presentation that includes the scratchy backdrop of an album well worn. From the rhythmic mid-tempo songs "Never Too Far Gone," "Your Great Hands," to the upbeat "Best Of Me," "Cheer You On," "Live It Out," and the new ballad "How Long," Feliz does not disappoint with strong lyrics and different and innovative musical styles. The River definitely spotlights the growth of this artist in just a few short months between projects and shows the emergence of a major performer within the industry.

Fans across the country are currently enjoying Feliz's new music as he is a featured guest artist on Big Daddy Weave's 60-city Beautiful Offerings Tour 2016 that launched in January and will run through May 22nd. Plumb is also a featured performer on the tour.

For continued updates on Jordan: www.jordanfeliz.com, www.facebook.com/jordanfelizmusic, www.twitter.com/jordan_feliz.

About Jordan Feliz
Jordan Feliz hails from Central California where he began his professional music career as the frontman for a mainstream rock band that generated a loyal fanbase, record sales, and an active tour itinerary. Eventually, Feliz decided to strike out on his own as a solo Christian artist, moved to Nashville, and recorded his first EP as an independent artist. In 2014. Feliz participated in an artist retreat sponsored by Centricity Music where he was quickly signed by the label and released his first project, Beloved, in September 2015. The project's first single, "The River," became a massive No. 1 single on several Billboard charts for multiple weeks. This success led to Feliz's first full album, The River, being released seven months later in April 2016. Feliz is currently on tour with Big Daddy Weave's Beautiful Offerings Tour 2016 through May. Feliz, his wife Jamie, and their daughter live in the Nashville area.


The River Track Listing
1. Carry Your Troubles (Intro)
2. The River
3. Never Too Far Gone
4. Best Of Me
5. Beloved
6. Simple
7. Cheer You On
8. Your Great Hands
9. Live It Out
10. How Long
11. Satisfied