WORLD PREMIERE VIDEO: John Tibbs - "Dead Men Walking" (Official Music Video)
We bring you another exclusive world premiere music video! We introduce you to Worship Leader and songwriter John Tibbs, whose bluesy soulful voice is the perfect vehicle for his first single, "Dead Men Walking". Here is the official music video - an exclusive world premiere!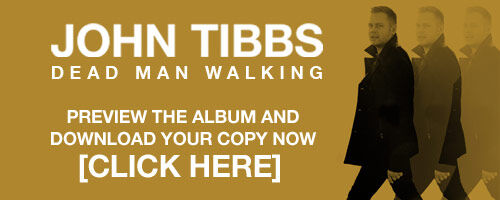 About John Tibbs
John Tibbs is a gifted singer and songwriter who may have flown under your radar, but not the radar of the music critics or the millions of users on music discovery website Noise Trade. A critically acclaimed independent success story, John's heartland sound and honest lyrics have earned him a formidable touring platform, with opportunities to hit the road with such leading names as Newsboys, Crowder, Tenth Avenue North, Unspoken, Gungor and Audrey Assad, among others. John's been honing his craft on the road, logging thousands of miles as he traveled the country to share his music and he's set to join singer songwriter Matt Maher on the road this spring. Produced by Ben Shive (Rend Collective, Colony House), John's label debut, "Dead Man Walking," is filled with hearty, ear-grabbing melodies and honest, autobiographical lyrics.
'
To learn more about John, go to http://johntibbsmusic.com/