Review: Hillsong Celebrates Three Decades of Worship with "No Other Name"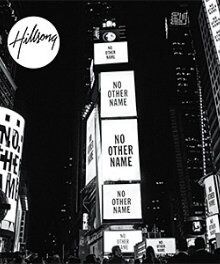 By Ed Cardinal, Crosswalk.com Contributing Writer

Hillsong, the church born in Australia and now planted in nations worldwide, celebrates three decades of ministry in 2014. Its tradition is to release a live album each year, and with No Other Name the new moniker Hillsong Worship is being introduced, probably to differentiate from related music brands like Hillsong United (youth ministry focused) and Hillsong Kids. There's no wavering of style, however, as this year's model sounds duly spirit-filled yet could also be labeled predictable modern praise and worship.

Not that there's anything wrong with that. Like a recurring seminar or holiday custom that people start to anticipate with interest, No Other Name delivers the surefire goods when it comes time to gather the faithful in well-crafted songs of declaration and adoration. Just don't expect many creative risks to be taken. "This I Believe" (The Creed) feels like something from a Michael W. Smith worship set; although its three-in-one testifying is a well-worn topic, the proclamation of belief feels genuinely stirring here.

"Heaven and Earth" celebrates the life of Jesus and refers back to Isaiah 53:5 with a "by His stripes we are healed" refrain. Built like an anthem, it also makes use of an overt 1980s keyboard sound without crossing into cheesy territory. With breathy female vocals and long wordless, meditative passages, "Broken Vessels (Amazing Grace)" is a nine-minute epic that, once again, rewrites the classic sweet-sounding hymn but is no less convincing as a strong invitation to worship.

The title track is a natural centerpiece, the most original moment of lyrical poetry and anthem-shaped musicality. The album's cover, depicting Times Square absent of all advertisements and declaring only God's name, hints at the bold spirit of "No Other Name." There's a welcome change of pace on "Depths," a soulful piano song with lots of heart and wisdom ("Now we wait on Your word, oh Lord"). That vibe continues on the emotionally open "Calvary" where "my sin and shame don't count anymore."

"My Story" could play on adult contemporary/pop Christian radio, a straightforward, American sounding reinterpretation of "This Is My Story, This Is My Song." Similarly, "Our Father" puts The Lord's Prayer to a new melody that could have been a hit for Twila Paris back in the day. All told No Other Name lives up to its name as a sincere, worthwhile celebration of Christ.
*Published 7/25/2014
Page Source (url):
http://www.crosswalk.com/culture/music/hillsong-celebrates-three-decades-of-worship-with-i-no-other-name-i.html