Francesca Battistelli: Honesty Becomes Her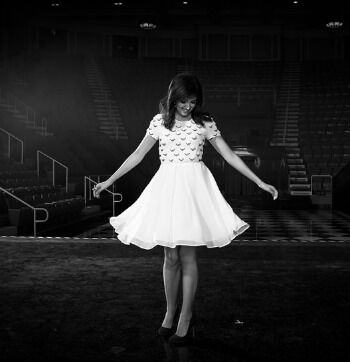 Throughout history, honesty has been one of the most valued, desired, manipulated, exploited and, at times, diluted elements of human character.
Children learn to tell the truth, often after human instinct has led them to hide that broken vase or the fact they just hit their little sister.
Scripture extols the virtues of honesty, while vividly painting the tragic consequences of its absence.
Modern culture encourages us to let our "true self" shine, while lauding air-brushed images and discarding or concealing those individuals whose truths make us uncomfortable.
Francesca Battistelli
is decidedly counter-cultural. Turning on the lights, pulling back the curtains, she is unabashedly in pursuit of honesty and passionately committed to help a darkened world not only seek truth, but live in it.
"I think the world is hungry for truth, whether they want to believe it or not," she says.
With honesty her clarion call, the 2011 GMA Artist of the Year approached her latest album with steady feet upon the firm foundation of divine inspiration.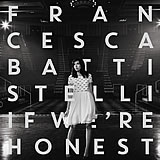 "
If We're Honest
had to be the title," she says. "You write the songs you need to hear. This was about being transparent and going deeper spiritually."
For her journey she brought along a fresh spirit of creativity and a very well-stocked diaper bag. Now a mother of two, Francesca's brave new world revolves not only around her music, but her family, as well—both of which inspire the other. From beginning to end, the album is a diary of every busy, stressed, delighted, joyful, yet very real mom.
"My son is three, and my daughter is one and a half," she shares. "They play really well together, but the jump from one to two was dramatic! It's amazing but definitely harder."
Francesca playfully and sincerely weaves her tales of parenting adventures and misadventures throughout the record. "Before the Crazy Kicks In" is a charming play-by-play of the chaos that is toddler-rearing, leaving absolutely no room for doubt that Francesca is a lot like the rest of us.
"I'll walk off the stage and change a diaper," she says with a laugh. "We're just thankful we get to travel together as a family. We don't know how long we'll be able to tour with all of us. We think about homeschooling and making plans for the future, but we're open to what God has for us."
That willingness inspired the hooky chorus of the project's first single, "Write Your Story."
"Jeremiah 29:11 has been my verse for a while now," she says. "The idea is that God is the one who we want holding the pen of our lives. We put a lot of pressure on ourselves to come up with a plan and go make it happen. God wants us involved and to steward, but He really just wants our willingness and availability. That's how I've tried to live my life."
By any standard, Francesca has been diligent in her quest to live life wide open to the direction of her Savior. Likewise, her penchant to be vulnerable and apply just the right amount of restraint through her songs has allowed all of us to see a bit of ourselves inside her honest, charming lyrics and hooky, singable, beautiful melodies and arrangements.
Perhaps it's no surprise, then, that the title track of the album emerged over a conversation with good friends.
"I was going through some stuff with different relationships and was saying how I wish they would just be honest with me," she says.
"There's this lie in the church that's keeping us isolated and telling us we're alone. We hear that if you have a problem, you keep it to yourself or people will reject you. So we keep our secrets and struggles and sins to ourselves and live in these little islands and not have any real relationships. God wants us to live in community together." Taking her own words to heart, Francesca and her family are building their own community, and doing so in a way that they can build and maintain real relationships over time. Recently, they relocated to Nashville from Atlanta.
"We left two sets of grandparents in Atlanta; but now that we're in Nashville, the record-making process has become so refreshing," she says. "I could wake up, feed the kids, go write and come back home. I felt like I had a handle on it for the first time as a mom."
It's a handle she has received from God and wielded with grace.
It's also one she's willing to relinquish if that's the Lord's leading. But for now, she is firmly planted in the garden of creativity, blossoming ever more day-by-day as a mother, a wife and a woman of God.
"Ideally, I'd love to be making music as long as possible," she says. "But for now, knowing that our family can be together literally every moment of every day is such a blessing."
Whether it's her own headlining tour, part of an all-star ensemble, as on the
Son of God
tour, or as a mom making breakfast, Francesca is honestly living a life of beautiful imperfection, dangerous-but-precious vulnerability and arms-wide-open transparency.
---
Click here to read more articles like this from
CCM Magazine!
The above article is printed with permission from
CCM Magazine
, the No. 1 source for all things Christian music, news and entertainment