for King & Country Singer to Star in Feature Length Film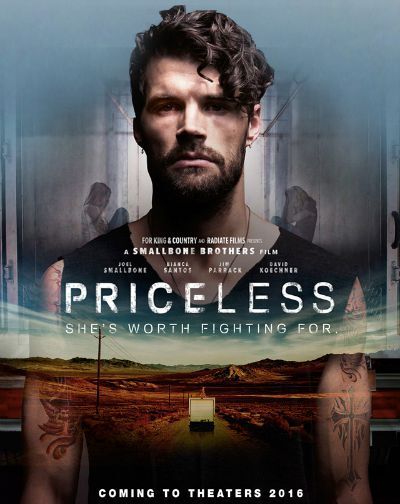 for King & Country's meteroic rise to fame has taken on so many forms - cross-country performances, Dove Awards, Grammy nominations, and national television performances on NBC and Fox News (just to name a few). But a new dimension is about to open as a media outlet!
Singer Joel Smallbone announced that filming has started on a feature length motion picture in which HE will have a starring role! From the beginning, the band has celebrated and promoted moral purity as a movement for fans to hold onto. In a related move, the movie, titled, Priceless, is about the crime of human trafficking and what each of us can do to end this crime of impurity.
Here, Joel gives us a quick behind-the-scenes look to entice us!
Allow me to welcome you to the set of #PricelessTheMovie! -joel

Posted by Priceless The Movie on Tuesday, August 25, 2015
Joel addressed fans with more information on the movie, and how you can follow the filming and production process.
"So many of you have rallied with us and stood along side us when it comes to a woman's worth...Around America and the world, there are well over 150,000 of you with priceless necklaces around your neck and bracelets on your wrist. And now, this message is coming to the silver screen!! As of last week, we began filming "Priceless" the movie in New Mexico! It's a story of James Stevenson (Joel Smallbone), a man of extremes, who gets thrown into the dark world of human trafficking. Can the love, strength, and faith of a woman redefine his past and change the course of his future? This unlikely hero must risk it all to shut down the trafficking ring and save the girl he's falling in love with. We invite you to follow the film on FACEBOOK, TWITTER or INSTAGRAM and join us right at the beginning of this journey!"
No release date has been given yet. We'll keep you informed once that is made public.