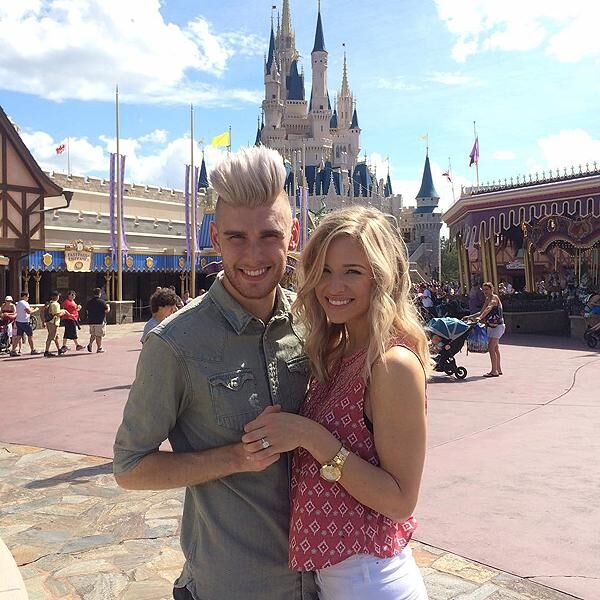 September 11th has been etched in the minds of Americans as a solemn day. But for former American Idol Colton Dixon, the date will now live in his mind as day of joy and happiness. For, on Friday, September 11th, Colton Dixon popped the question to Annie Coggeshall – and she said….
@ColtonDixon -- She said yes!!!!!! #disneyworld #bestdayever #icried #shedidnt
The proposal took place during Disney World's "Night of Joy" concert celebration, where the theme park gives a nod to Christians, and top Christian music artists come to give a whole cluster of concerts.
Colton will be marrying Annie Coggeshall, who is originally from Tulsa, Oklahoma, but now calls Los Angeles home. The couple has been dating for over 2 years.
Dixon gave Disney this exclusive quote:
"I can't believe I'm already at this stage of life. I've seen friends and family make this step, and it's always seemed so far away, but here we are. After mulling over how and where to propose, I could think of no better place than Walt Disney World. I've known that Annie was the one for me for a long time, but God's timing is always perfect. Listening to Him and being intentional in our time together and apart as we grew as people was so important. Thank you to all of my friends and family who cheered me on during this time! There it is guys and gals. I'm getting married!!!!!!!"
Both the couple's Twitters communicated a day of joy and excitement, but also with a little dizziness mixed in…
@ColtonDixon -- Still in a fog over how amazing yesterday was. @Disney made our engagement a dream come true... Thank you for such a magical day.
Annie, for her part, was knocked sideways.
@AnnieCogg YES HE DID!!! I had NO idea!!! He's the BEST It was perfect
Now that the perfect proposal is behind them, where and when will the couple wed? At this point, they may not know. But as that becomes available, we'll let you know.
Our warmest congratulations to Colton and his now fiancé, Annie!