Brandon Heath Ties the Knot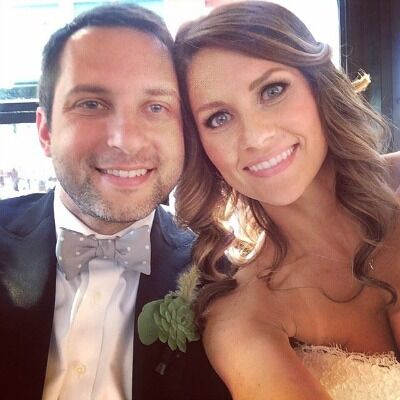 Over the Memorial Day weekend, Brandon Heath exchanged vows and is now married. Brandon & his bride Siebe were married on Sunday night in Scarritt-Bennett Chapel in Heath's native city, Nashville.
Brandon said of his bride, "I'm the happiest guy on planet earth! World, meet my bride Mrs. Siebe Heath. I'm a blessed man to marry such a beautiful woman, inside and out. Her heart is soft and her mind is inspiring. Siebe is compassionate and empathetic to all people, and I can't think of a better person to do life with. We've been friends for years and dated for the last two years. We are ready for this next step in our lives, knowing that God will be in the center."
Country artist & songwriting star, Deana Carter sang for the couple's first dance and guests enjoyed a biscuit bar & wedding cake.

As a gift to their friends and family, the new couple donated a well in the names of their wedding guests via Blood:Water Mission.
Brandon's latest single is "Love Does", inspired by the ministry of Christian speaker Bob Goff.
Our congratulations and best wishes for God's blessings to Mr. and Mrs. Brandon Heath!

photos by JKOE studio's Jason Koenig