FOR KING + COUNTRY Releases 'For God Is With Us' ft. Hillary Scott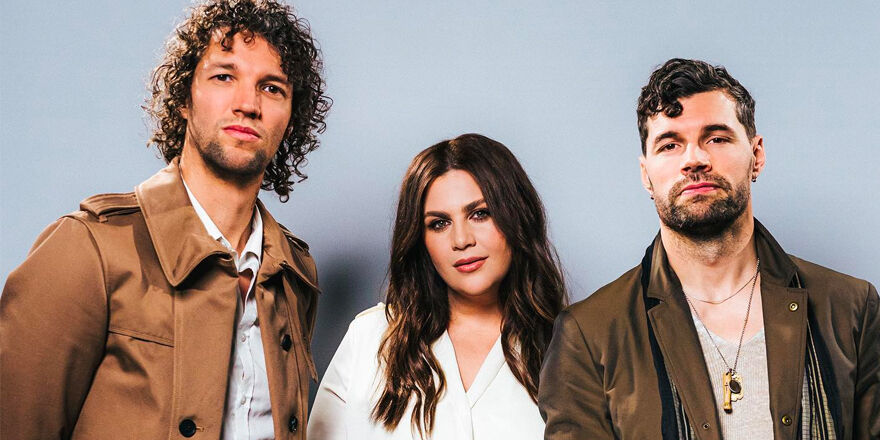 Nashville, TN (July 15, 2022) Multi-GRAMMY winning Christian music duo FOR KING + COUNTRY has released a brand new recording of their #1 hit single, "For God Is With Us," featuring multi-GRAMMY Award-winning vocalist Hillary Scott of the multi-Platinum band Lady A.
The new single release of "For God Is With Us," whose original version has been #1 on the Mediabase AC chart for five consecutive weeks and #1 for three consecutive weeks on the Billboard Audience Chart, brings the CCM, Country and mainstream worlds together for the powerful rendition. The song, written by the Smallbones, Jordan Reynolds and Josh Kerr, was originally released on FOR KING + COUNTRY's current album, WHAT ARE WE WAITING FOR?, which recently debuted on the Billboard 200 Chart at #7 and on the Billboard Top Album Sales Chart at #2, marking the duo's second Top 10 album of their career.
Says the Smallbones of their collaboration with Scott, "Both living in Nashville, naturally, we've rubbed shoulders over the years and have sensed a kindred spirit; but to go into the studio together and to have her light-filled soul and magnificent voice bring the song to a whole new level was everything you'd hope a collaboration could be—not to mention the fact that the experience fast tracked us all to becoming dear friends and form a supergroup 'For King + Lady', if only for one song :)."
Adds Scott, "I'm truly humbled that FOR KING + COUNTRY asked to add my vocal on such a powerful song," added Scott. "Personally, it was a treat for me to collaborate with them and I now I'm excited to share it."