20 Hope-Filled Verses to Remind Us: Our Immanuel is "With Us"
By Debbie McDaniel, iBelieve.com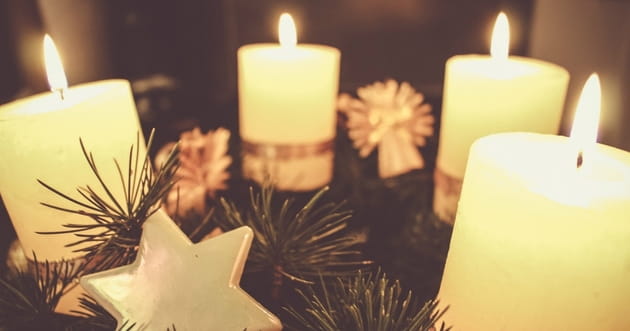 Often when things don't seem to go right in this life, we start feeling like we've been left on our own. Pressures surround, troubles cling, we may be facing huge loss, or we find ourselves in long seasons of waiting.
God's timing seems off.
We start feeling alone, forgotten, defeated, filled with doubt.
"If God was really with us, then why did that happen?"
"If God was really with us, then why hasn't He come through?"
"If God was really with me, then why am I hurting?"
God never promised that our way would always be "easy," or that His Presence with us meant a life of convenience or comfort. But He did promise this, over and over in His word: that He would be "with us" in it all, and would never leave us.
He alone holds the power to turn around any difficult season or loss we may be facing, and bring great blessing and good through it all…
Jesus Himself, while still in the womb, bumped along a difficult journey, all the way to Bethlehem. God didn't spare Mary and Joseph from that long road of struggle, so close to the birth of Christ, even though the timing may have seemed bad to many. He didn't provide a nice, comfortable inn, or lush surroundings for Jesus to be born in. But instead allowed His very own Son to take His first breaths in the most humble of surroundings.
Jesus came into this world in the darkness of night, when skies were black. Such a deep, symbolic picture of what He came to do. Light of hope ushered straight in, not when times were easy or bright, but when times were hard, when things seemed uncertain. There was struggle, there was constant unrest, there was weariness, and many felt unsettled.
Is it any wonder that His name would hold such Power?
That He would be called, "….Immanuel, which means, God with us."
The powerful Truth spoken through Isaiah the prophet 700 years before Jesus was even born is still so relevant and needed today.
This season of the year can remind us more than anything, that God made a way, to be right here "with us."
Don't ever doubt or fear that He's not with you. He hasn't lost control. He hasn't forgotten you.
Don't ever doubt that God doesn't know what He's doing, in this life, in the world. That's a lie straight from the enemy. What He's allowed in our lives, even the most difficult of things, He will use for good somehow.
As much as we can wish it were so, God doesn't always take us around our troubles. Sometimes He leads us straight through. Into the darkness, into the fire, into the deep.
But He's faithful...to carry us through.
We're not meant to stay stuck in the trial. He won't let the hardships define us. For when we belong to Him, He's the only One who has the power to define our days. He breathes life and meaning. And He says we're set free, redeemed, He says He gives us a future and a hope.
We may not see it, we may not even be aware of His Presence on the toughest days. But He hasn't left us, not ever.
We don't have to be afraid of the storms, uncertainty of the future, or changing times.
For He knows our way, He goes before us. He is pure light, shining greatness against skies of dark.
He is "God with us," our Refuge and Strength, our Savior and Lord.
20 Verses to Remind Us, God Is with Us, Knows Our Way, and Has a Plan:
"...She will give birth to a son and will call him Immanuel (which means 'God is with us')." Isaiah 7:14
"The virgin will conceive and give birth to a son, and they will call him Immanuel" (which means "God with us"). Matthew 1:23
"The Lord your God is in your midst, a mighty one who will save; he will rejoice over you with gladness; he will quiet you by his love; he will exult over you with loud singing." Zephaniah 3:17
"But he knows the way that I take; when he has tested me, I will come forth as gold." Job 23:10
"Have I not commanded you? Be strong and courageous. Do not be frightened, and do not be dismayed, for the Lord your God is with you wherever you go." Joshua 1:9
"Even though I walk through the valley of the shadow of death, I will fear no evil, for you are with me; your rod and your staff, they comfort me." Psalm 23:4
"Fear not, for I am with you; be not dismayed, for I am your God; I will strengthen you, I will help you, I will uphold you with my righteous right hand." Isaiah 41:10
"But the Lord was with Joseph and showed him steadfast love and gave him favor in the sight of the keeper of the prison." Gen. 39:21
"You intended to harm me, but God intended it for good to accomplish what is now being done, the saving of many lives." Genesis 50:20
"For I know the plans I have for you," declares the LORD, "plans to prosper you and not to harm you, plans to give you hope and a future." Jeremiah 29:11
"Be strong and courageous. Do not fear or be in dread of them, for it is the Lord your God who goes with you. He will not leave you or forsake you." Deuteronomy 31:6
"Fear not, for I have redeemed you; I have called you by name, you are mine. When you pass through the waters, I will be with you; and through the rivers, they shall not overwhelm you; when you walk through fire you shall not be burned, and the flame shall not consume you. For I am the Lord your God, the Holy One of Israel, your Savior…" Isaiah 43:1-3
"For I am sure that neither death nor life, nor angels nor rulers, nor things present nor things to come, nor powers, nor height nor depth, nor anything else in all creation, will be able to separate us from the love of God in Christ Jesus our Lord." Romans 8:38-39
"And the Word became flesh and dwelt among us, and we have seen his glory, glory as of the only Son from the Father, full of grace and truth." John 1:14
"And the angel of the Lord appeared to him and said to him, "The Lord is with you, O mighty man of valor." Judges 6:12
"Even to your old age and gray hairs I am he, I am he who will sustain you. I have made you and I will carry you; I will sustain you and I will rescue you." Isaiah 46:4
He who dwells in the shelter of the Most High will abide in the shadow of the Almighty. I will say to the Lord, "My refuge and my fortress, my God, in whom I trust." Psalm 91:1-2
"And I will ask the Father, and he will give you another Helper, to be with you forever, even the Spirit of truth, whom the world cannot receive, because it neither sees him nor knows him. You know him, for he dwells with you and will be in you." John 14:16-17
"For where two or three are gathered in my name, there am I among them." Matthew 18:20
"…And surely I am with you always, to the very end of the age." Matthew 28:20
Dear God,
Help us to focus on you today, remembering that the gift of Jesus Christ, Immanuel, is our most treasured gift for the whole year through. Fill us with your joy and the peace of your Spirit. Direct our hearts and minds towards you. Thank you for your reminder that both in seasons of celebration and in seasons of brokenness, you're still with us. You never leave us. Thank you for the power of your daily Presence in our lives, that we can be assured your heart is towards us, your eyes are over us, and your ears are open to our prayers. Thank you that your surround us with favor as with a shield, and we are safe in your care. We choose to press in close to you today…our Lord, our Refuge and Strength.
In Jesus' Name,
Amen.
May His grace, joy, peace, and hope cover you powerfully and abundantly this Christmas season, as we celebrate our Savior and Lord Jesus.
"…I came that they may have life, and have it abundantly." John 10:10
---
Image Credit: Unsplash.com
Debbie McDaniel is a writer, pastor's wife, mom to three amazing kids (and a lot of pets). Join her each morning on Fresh Day Ahead's Facebook page, for daily encouragement in living strong, free, hope-filled live