The Prayer God Always Answers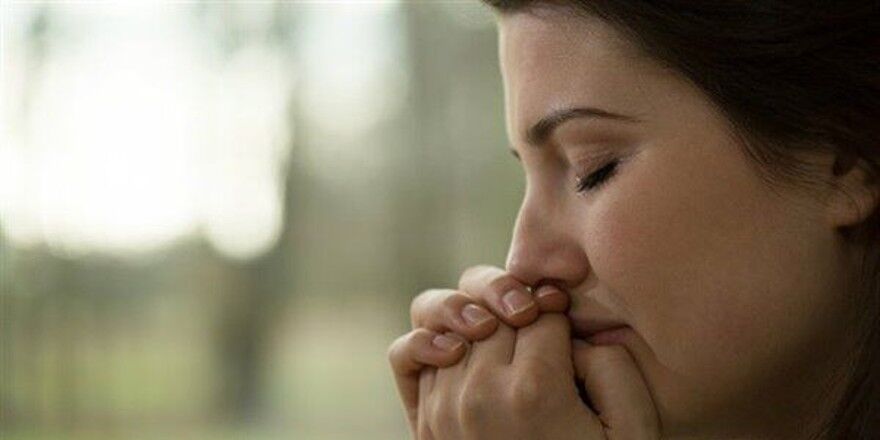 By Christina Fox, iBelieve.com
My husband returned home from work one evening and asked the kids how their day went.
One of my boys came up to him and said, "God answered our prayer!"
He and I had prayed about a little thing. A detail. We prayed for God's to work out the kid's sport's schedule so that it would be manageable and easier on the family. And he answered it right away.
A Prayer for Eyes that See What God is Doing in Our Lives
John Piper once wrote, "God is always doing 10,000 things in your life, and you may be aware of three of them." It's true, I am aware of little that God does in my life. I certainly notice the prayers he hasn't yet answered. I am well aware of the hard struggles in my day for which I find no relief. I even notice the heavy worry that weighs down my heart over the uncertain future.
But as I learn and grow in my prayer life, I've been asking God to show me more of those 10,000 things. I've asked him to show me more of his glory, his amazing grace toward me, and the way he works in all the details of my life.
This isn't a strange prayer to pray. It's what the Psalmist prayed, "Open my eyes, that I may behold wondrous things" (Psalm 119:18). It's also what Paul prayed for the Ephesians, "that the God of our Lord Jesus Christ, the Father of glory, may give you the Spirit of wisdom and of revelation in the knowledge of him, having the eyes of your hearts enlightened, that you may know what is the hope to which he has called you, what are the riches of his glorious inheritance in the saints, and what is the immeasurable greatness of his power toward us who believe" (Ephesians 1:17-19).
My prayer journal is filled with the cries of my heart. I write out pages and pages of my worries and fears, griefs and sorrows. Each day, I pen my confession of sin and express my desperate need for God's grace to cleanse me with the blood of Christ. Included on those pages are also my requests for all those things I want God to do in my life and in the life of others. Whether it is for healing or provision, restoration or salvation, I ask God to work and move in my life and in the life of others.
I can look back in my journals and see the ways God has answered my prayers over the years. As I flip through the pages of time, I am thankful for all he has done. I can see how he has not failed to provide for my family. I can see his steadfast faithfulness and daily provisions of grace.
But the answered prayer that always blows me away the most, is the prayer that I would have eyes to see his glory.
Just as his glory is wide and expansive, so too is this prayer vast in its desire and hope. This prayer asks that I would be amazed and wonder-filled at who he is and what he has done. It is a prayer that I would see God as God and myself as dependent upon his grace. It is a prayer that I would see more and more of that grace at work in my life and in the life of others. It is a prayer that I would see his sovereign hand at work in all things, from the small details to the big. It is a prayer that I would notice and be able to see more and more of those 10,000 things.
I want my eyes opened to catch his glory.
Because the truth is, God is always watching and working. Not a bird falls to the ground apart from God's will. Even all the hairs on our head are numbered (Matthew 10:29-30). He is in control of every detail of our lives from the grand acts of healing down to the parking spot we find at the front of the grocery store. From the sun that shines overhead, to the soft pillow we rest on at night, to the people we encounter each day, God directs each and every event in our lives.
Even in my kid's sports practice schedule.
Rejoicing in the Wonder
It doesn't end with just seeing. As I see more of his glory, then I can sing his praises and testify to others of what he has done. As the psalmist wrote, "I will ponder all your work, and meditate on your mighty deeds" (Psalm 77:12). "Sing to him, sing praises to him; tell of all his wondrous works!" (Psalm 105:2). Each day, as I ponder his works and meditate on what he has done, I sing his praises, rejoicing in all his works, both the grand and the small. I thank him for his steadfast love and that he cares for even the minutest details of my day. I dwell on even the hard things and thank him for his perfect discipline, shaping me to be more like his Son. And I share with others around me the amazing ways he works, testifying to his glory and grace.
This prayer is one God has not failed to answer. I am humbled and knocked to my knees as I see how much he loves and cares, provides and protects. Indeed, the more I watch and wait to see him work, the more I see of his wonder and glory. And the more I rejoice. Like the disciples who saw Jesus' glory in calming the wind and rain and said, "Who is this that even the wind and rain obey him?" I stand in awe and think, "Who is this that cares for even me?"
---
Christina Fox received her Master's Degree in Counseling from Palm Beach Atlantic University. She writes for a number of Christian ministries and publications including Desiring God and The Gospel Coalition. She is the author of A Heart Set Free: A Journey Through the Psalms of Lament and Closer Than a Sister: How Union with Christ helps Friendships to Flourish. You can find her at www.christinafox.com,@christinarfox and www.Facebook.com/ChristinaFoxAuthor.