Priscilla Shirer Shares How 'Overcomer' Reminds Viewers to Put Their Identity in Christ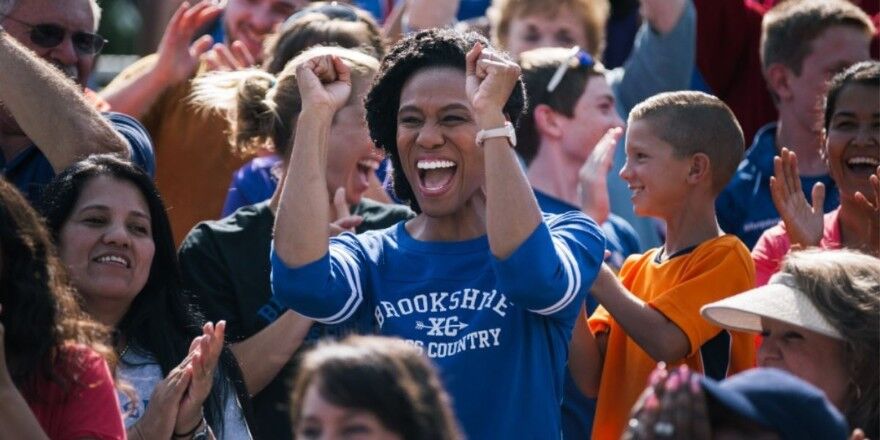 By Maina Mwaura | ChristianHeadlines.com Contributor, ChristianHeadlines.com
You can hear a little noise in the background as Priscilla Shirer and I begin our interview. She apologizes for running behind and shares that she was making waffles for her sons.
This is one of the reasons why I think so many people like the 44-year-old actress.
Though she is best known as a New York Times best-selling author and Bible teacher, she is simply down to earth.
Shirer – the daughter of influential pastor Tony Evans – is starring in the Kendrick Brothers' new movie Overcomer.
This is Shirer's second movie with the Kendrick brothers, the first being the 2015 film War Room.
Shirer told Christian Headlines that she was excited to be a part of another Kendrick brothers' film because she admires the quality of the brothers work and appreciates that they always put the word of God behind their projects.
"To just again be a part of a message that is just not watering down the gospel is such a joy," Shirer told Christian Headlines.
"When they called to ask me to do it again, that's what I knew about them, is that they were going to craft a story that would not sugar coat the name of Jesus, would not water down the gospel. And you know, I'm here for that," she added.
"Really the spiritual theme of the movie is identity," she said.
The movie asks, "Who or what have you allowed to define you? Where does your significance lie?" Shirer noted.
"For a lot of us, our significance is illegitimately tied to an illegitimate source. If your significance is connected to something that can be taken from you, like your job or even your health or your beauty, something that can fade over time, your money… if your success or your significance lies in those things, then you will be devastated when those things are stripped from you. And in the movie, we find a young girl that is going through an identity crisis and then we find a grown man who was going through an identity crisis and then another team player as well. Their lives become intertwined in a very unique emotional, well-crafted way that will draw your attention in and really, into your heart."
The movie, Shirer says, is a reminder that our identity must be in Christ.
"But all of them really are having their own stories of identity crisis where they're being reminded that they placed their significance in something temporal and it has to be removed and placed back into something eternal. And that is who God says we are."
Shirer is clear in pointing out that she is grateful and stunned to be doing this type of ministry.
"When I was in drama ministry at church, it never even crossed my mind that I would be doing something like this," she said.
"Writing, teaching, and being in a movie… I'm just grateful," she expressed.
Overcomer comes out in select theaters on August 23.
Photo courtesy: Sony/Kendrick Brothers