Phil Wickham Undergoes Surgery on Vocal Cords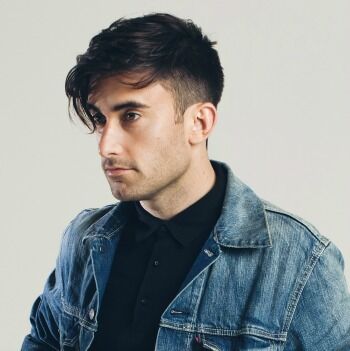 Phil Wickham
("This is Amazing Grace") is asking for prayer as he faces surgery in the next few days to repair and restore his vocal cords. The condition has left him unable to finish performances and has developed to where minor hemorrhaging is now present.
It was first discovered during performances where Phil's voice was not lasting the performance. From Phil's blog:
"A few weeks ago my voice was giving out while I was singing, so I saw a throat doctor and a voice specialist to see if we could figure out the problem. After they sent a video camera up my nose and another down my throat they saw a small bump of swelling on my vocal chord. These bumps are referred to as vocal polyps. Both the specialist and the doctor advised me that I should go on vocal rest for two weeks to see if the swelling would go down. That meant no singing and no talking for two whole weeks. I was also given some steroids to see if they would help."
Vocal therapy and exercises did nothing to shrink the polyps; leaving surgery as the only option. The artist has had to cancel tour performances as he carries out doctors' orders to not sing or speak during this time.
Without question, this episode has also brought a challenge to Phil's spiritual walk. To not be able to do the one thing in life he's loved to do instantly creates enormous reflection and inventory about God. This is part of where Phil's thoughts lie --
"This season has had its share of stormy weather, but not without some silver linings. I've been thinking about the idea of trust. Specifically trusting God. Innumerable times in the Jesus followers life there is a decision to trust or to fear. To trust or to be anxious. To trust or to get angry. To trust or to take things into your own hands. Trust is an essential building block in any healthy relationship. In many ways, trusting God is the same as loving Him. I have been asking myself, what does trusting God really mean to me? How does it actually play out in my mind, in my heart, and in my life? It's an easy enough thing to say. "God I trust You. Of course I do. You're God and I'm not." But when push comes to shove, and plans change, and uncertainty overshadows, what really wins in our hearts: trust or fear?"
Wickham's single, "This is Amazing Grace" has been #1 on the AC chart for the past 8 weeks.
Find updates, blogs, and more from Phil at
http://www.philwickham.com/