Gotee Records Celebrates 20 Years
"I don't think either one of us got into the business to make money," says Elwood. "That wasn't our goal. It really was because we just loved watching people create music. Being a part of that was always exciting for us."
The early days provided a steep learning curve for the pair, who founded the label, along with Todd Collins. Elwood doesn't recall much about the early years beyond the "album-to-album" survival mentality required of an independent, upstart record label.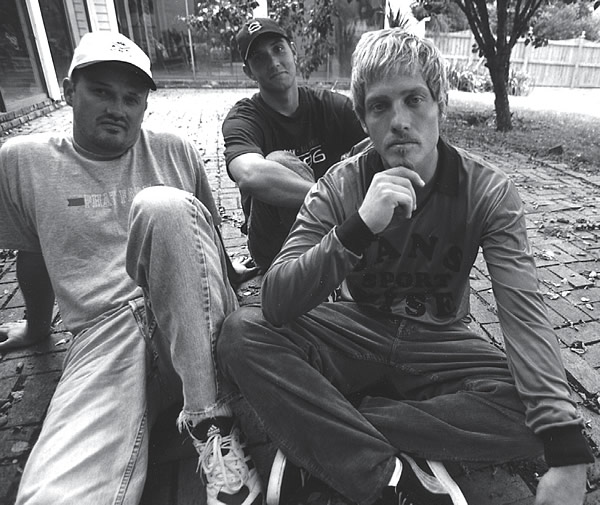 "All I remember is that it was such an on-the-job training thing, and what was going on around me, the job itself, was survival," he explains. "It was a year-to-year thing and, honestly, the first two years it was an album-to-album kind of thing. It was like, 'Okay, we've got to do another one.'
"We were even designing our own software because we didn't know anything," he continues with a laugh. "Everything was just kind of by the seat of our pants, you know? I think Toby definitely had a clearer vision, but I don't think he ever really laid it out there for me. Otherwise it probably would have scared me."
According to McKeehan, the label's vision has remained the same since the beginning — developing unique talent toward a greater audience. From
Grits
and
Out of Eden
in the label's early days to exciting new talent such as
Capital Kings
and
Ryan Stevenson
today, McKeehan says Gotee has stayed the course to that initial impulse.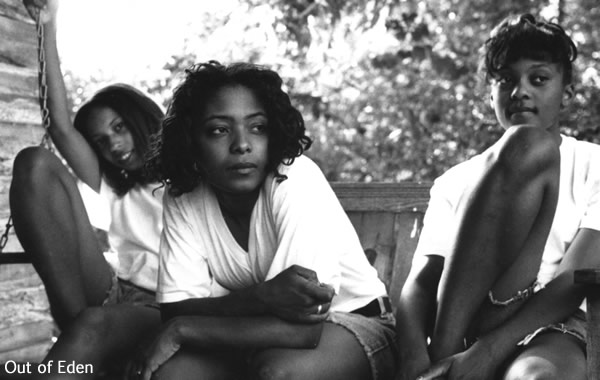 "Although how we deliver music to people has changed drastically, the vision of Gotee has not changed that much," says McKeehan. "It's about finding artists who are unique, and who are passionate. We like to sign artists and walk through the development process with them and help them develop their artistry and watch them begin to bloom as artists. We try to help put some hands and feet on this vision God has given them for their artistry.
"We do better with unique artistry," he continues. "It's harder for us to compete with bigger labels at times. Like a rock band — which everybody has — it's real tough at times. We tend to move toward the more unique things just because it's easier for us to stand out in a marketing plan or a store at iTunes or wherever, but it really is passion and a desire to find artists who have a desire to turn people's eyes to God."
The success stories are many for Gotee over the years — some expected and others unplanned. Elwood found it impossible to select just one story as a favorite, but the pioneering work of a sweet-singing trio of teenage girls called Out of Eden stood out most.
"You're talking about a 17-year-old, a 15-year-old and a 13-year-old girl, going into business with two guys who were just learning how to become men, really," says Elwood. "I don't think we had an understanding of what covering meant, so I don't know if we did the best job of covering those girls as a label. Even though our job wasn't to be the parents, I think we had some responsibilities that we didn't take as seriously as we should have; so I think it's a miracle that those girls came out of it unscathed."
Another early success for the label came from two of McKeehan's own dancers. Both Teron "Bonafide" Carter and Stacy "Coffee" Jones were dc Talk dancers before forming the formidable hip-hop duo Grits. Years later, they stand strong as pioneers in Christian music and part of the Gotee family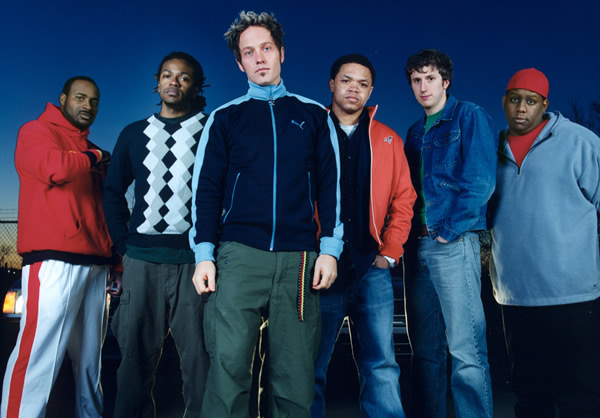 "We laughed together, we cried together, disagreed at times, made music and history; but that's what family is, and celebrating twenty years together through this project is a beautiful thing," says Carter. "We still are and always will be family."
"For Grits to be a part of such an amazing legacy is an honor and a privilege," agrees Jones. "Never have I encountered such a level of integrity and sincerity in the music industry, but most of all, people I can, to this day, still call family."
"I remember the first record we made with Grits. It was an absolute labor of love," says McKeehan. "These two guys came up dancing with dc Talk, but you knew they were so talented and had so much in them. And so many times, those people who support another artist never really get to the surface with their own art. We just had to get that first record out and watch people respond, and then just sort of follow that trail that Out of Eden had blazed just a few months before them. Then we began to get diversity in Christian music."
That last line points to the importance of Gotee's work over the last twenty years. The artist stable was and still is left-of-center of the typical Christian label's roster. Yet their commitment to get behind diverse talents that didn't fit the typical industry mold is what has helped shape the industry years later.
Relient K
is one such story.
"I loved Relient K the first time I heard their really bad demo," says McKeehan. "There was something about the spirit in which they delivered their music and lyrics that met you right where you were, whether you were 40 or 15. It took you back to those years.
"We knew going in there was no way radio was going to embrace this band. Too pop for the rockers, and too rock for AC [Adult Contemporary]," laughs McKeehan. "So we knew we were in trouble. It took us years and years to get radio play, but the truth is they connected with the youth culture in a way that was unstoppable. They demanded it, and I think there's something great about those stories when the people demand something. It's not about the gatekeepers, but the people overwhelmingly demanded that this band would sell records no matter what. Those stories put the power in people's hands."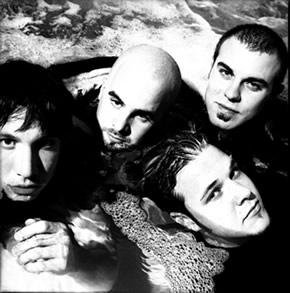 One of Gotee's biggest accomplishments was a similar story of helping to usher a new genre into the Christian market. This time, however, there was no plan in place. Sonicflood, a band first known as Zilch, initially released a pop/rock album on Gotee and became TobyMac's traveling band (after serving as the same for dc Talk). After a
shift in sound, the band joined others like Delirious in spawning an entire movement of worship releases.
"Sonicflood is the biggest example of us not knowing what we were getting into," says Elwood. "I just went and saw the band perform, and they were Toby's band. At the very end of their shows, they would do a worship set for like ten minutes, and I think all of us thought, 'You know what? Let's just make four or five songs like that, because that's where the crowd seems to react more than to any of the pop stuff.'
"We didn't know what any of that meant. We knew what worship meant, but putting out a worship record was not something we had done at that point, and it just took off faster than we'd ever expected. It went from zero to sixty like a race car."
It's clear that Gotee is more than a business for its founders, even after all of these years. Elwood remains grateful for their mission and ability to continue after twenty years in an ever-changing business. For McKeehan, Gotee is a calling that he's still passionate to pursue.
"It's weird," he explains. "You sign these artists and you think you're supposed to walk with them and inspire them as an A&R/mentor kind of guy; but so many times these artists end up inspiring me to write more deeply, to think more passionately, to dream bigger with my own artistry. So it's been very healthy for me, as an artist and as an executive, because these artists inspire me."
That calling to help develop the artists' ministry as well as music was a vital part of The Katinas platform. Not only did the literal band of brothers create hits for the label with their strong harmonies and songs like "Draw Me Close," but they also utilized their platform for ministry opportunities and relief work.
"Being a part of the Gotee family was one of the greatest blessings to our families and ministry," says James Katina. "It provided a foundation for us in the music industry that we will always be grateful for. Joey, Toby and the entire Gotee family taught us early in our career that a record deal did not define us. Still, they did everything they could to provide us with opportunities and help us get into doors that we are blessed to continue to be able to walk through today."
When asked whether there's another twenty years ahead of Gotee, both Elwood and McKeehan express hope that God would allow the work to continue.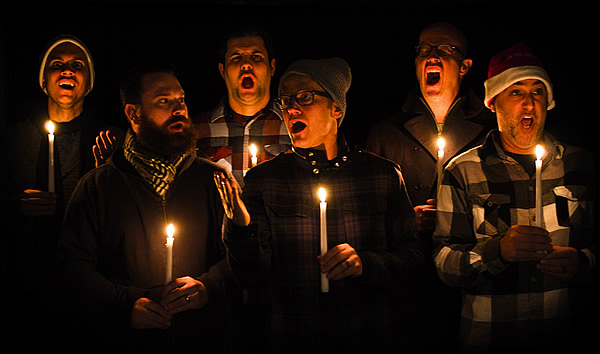 "I'd be really upset if there wasn't," says McKeehan. "I love this. I am passionate. I am as un-jaded as someone can be when it comes to artistry. It's what I love to do, whether it's my own art or locking arms with a young, up-and-coming artist and helping them to find their way. The fulfilling side, for me, is writing songs and collaborating."
"I hope so," agrees Elwood. "I think it's a miracle that we made it this far, but that would be amazing. What would be a miracle is if one day one of our kids was running it, you know? That would be a blast to watch."
Regardless of the road ahead, Gotee Records has undoubtedly left an indelible fingerprint upon the Christian music industry. Boldly building bridges across cultural divides, while blazing trails in terms of worship, faith and the offering of, the men behind the label, the artists who have filled its roster and the many others who have been pivotal to Gotee's ministry have done a lot more than make great music. They've done kingdom work.
Here's to the next twenty.
FOR MORE INFORMATION VISIT GOTEE.COM
---
Click here to read more articles like this from
CCM Magazine!
The above article is printed with permission from
CCM Magazine
, the No. 1 source for all things Christian music, news and entertainment