Could You Pass A Personal Financial Stress Test?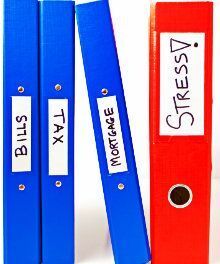 By Matt Bell, SoundMindInvesting.com

For most of us, the partial shutdown of the federal government last fall started out as just a news story to be followed. But for the roughly 800,000 federal employees furloughed (initially without pay), it was more than abstract news—it had the potential to develop into a personal financial catastrophe.
Just after 2008's financial crisis, we wrote about taking a personal "stress test" of your savings and financial condition. As MarketWatch writer Chuck Jaffe wrote at the time, "The best way to test your financial strength is to stop taking your paycheck. I don't mean literally... [But] set [your paycheck] aside and see how long you can go before you start to feel the pinch and need the money."
A 2012 Bankrate.com survey suggested that many of us would feel the "no-paycheck pinch" quickly. One thousand Americans were asked, "How much do you have in emergency savings—that is, money that is readily available in a checking account, savings account, or money market?" Nearly half of all respondents said they had either "no emergency savings" (28%) or "some, but less than 3 months' expenses" (21%).
As we've noted many times, liquidity matters. A financial emergency can hit at any time, and you need to be ready. Having a stash of easily accessible cash to help ride out a rough time is a necessity—and there's no better source than one's personal savings.
In general, we urge readers to build a minimum savings reserve of $10,000. Even better, estimate what it would cost to cover one month's worth of your household's essential living expenses, and then multiply that figure by six. Use that amount as your emergency-savings goal. A safety net that large would enable you to withstand some of life's most significant financial stressors, such as an extended period of unemployment.
Adequate insurance coverage is also required to pass a personal financial stress test. So, review the following types of insurance.
Property/casualty Insurance

This includes your homeowner's and vehicle insurance policies. When was the last time you reviewed this coverage? Vehicle insurance usually is fairly straightforward. Each state has minimum levels of coverage that must be maintained. But homeowner's insurance involves more variables. Do you need flood insurance? What about drain-backup coverage? (This is different than flood coverage.) Does your base policy adequately cover your jewelry, artwork, and electronic gear, or do you need additional coverage?

Health Insurance

Going without health insurance is playing with fire since medical costs can add up quickly. Plus, under the Affordable Care Act, not carrying such coverage will be illegal in most cases as of Jan. 1, 2014. If you don't have coverage, explore your options through your state's health-insurance exchange.

Disability Insurance

When you're healthy, it's difficult to imagine ever becoming disabled. But that's the point of a personal financial stress test—imagining the worst-case scenarios and assessing your ability to handle them. So, if you became ill or injured and couldn't perform your current job for an extended period of time, what would you do? Find out if disability insurance is available through your employer. If so, that is likely to be your least-costly option for coverage. If not, look into getting a policy on your own.

Life Insurance

Financially speaking, what would happen to your family if you died today? Or if your spouse died today? Or if both of you died today? To be sure, these are unpleasant questions, but this test requires you to answer them. Do you have enough life insurance that, if the proceeds were invested conservatively, the interest could replace your income?

Long-term care Insurance

One of the most difficult challenges of long-term financial planning is trying to factor in potential healthcare needs and costs. No one wants to—or imagines they ever will—end up in a nursing home. But for many people, that outcome would be financially devastating. Give this issue some thought—particularly if you have a family history of Alzheimer's disease. (For more on this, see Long-Term Care Insurance: To Buy or Not to Buy.)

Unemployment benefits/insurance.

If you lost your job today, you could be eligible for unemployment benefits. Knowing if you are covered, the circumstances under which you would qualify, and how much you would receive can inform your emergency planning. Ask someone in your employer's human-resources department or contact the employment department of your state government.

Regular attention to your career skills is another form of unemployment "insurance." That may include taking classes in your field, or simply keeping up with the latest books and blogs. When was the last time you took a course or read a book in order to improve your job skills? There's no such thing as guaranteed employment, but staying up on the latest developments in your field can go a long way toward ensuring your employability.
Stress tests aren't fun, but they are important. If you ever run into a personal financial crisis that is more than "just a test," you'll be thankful to have taken the appropriate steps to prepare.
Matt Bell is Associate Editor at Sound Mind Investing. Since its founding by Austin Pryor nearly 25 years ago, the SMI monthly investment newsletter has been providing clear, trustworthy, effective investment guidance to the Christian community. For a limited time, SMI is offering a 30-day free trial membership. Sign up today to learn more about SMI's market-beating investment strategies and even see its latest specific investment recommendations.
Page Source (url): http://www.crosswalk.com/family/finances/planning/could-you-pass-a-personal-financial-stress-test.html